Security Fence Company has been actively participating in trade shows since 1972. Over our 45 year history, we have come to value the experience gained on the floor of these shows.
See, Touch, and Feel the Quality
Shows such as The York Home and Garden Show by the York Builders Association allow us to showcase our wide range of products including fencing of all types, decks, railings, screened-in porches, and flagpoles. In our showcase booth, we have over 400 square feet of hands-on displays, photos and literature so our customer can see, touch and feel the quality Security Fence Company offers. Our booth is always manned by at least two experienced professionals. Our sales people, customer service and management team are all present and bring a combined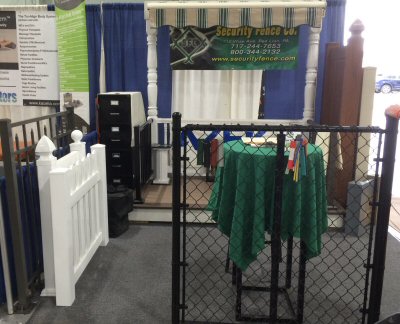 knowledge of products and installation to every potential customer.
From Great Ideas to Great Plans
We learn valuable information from our conversations such as customer expectations, requirements, trends and many great ideas from customers who use our products to secure and beautify their homes. There are many huge advantages for the consumer who visits our booth to learn about and see the products first hand. Within a few minutes, we can usually formulate a plan which will encompass beauty, functionality and affordability for their outside space. Many times, this brief pre-planning allows the Security Fence customer to know what will fit their budget and lifestyle before a written estimate is prepared. Estimates are always free and appointments can be scheduled to have an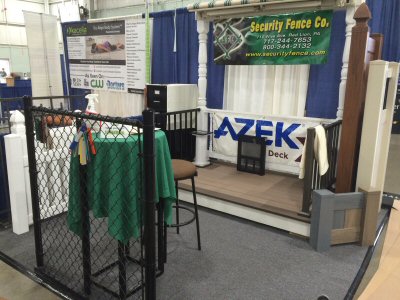 estimate done at your property at your convenience.
Bringing it Together in One Booth
There is no substitute for experience when it comes to practicality and aesthetically pleasing outside spaces. For decades, we have worked with landscapers, landscape architects, engineers, public utility companies, townships, dog parks, animal shelters, patio builders and home improvement contractors to allow Security Fence customers access to practical knowledge and hands-on experience from professionals all in one short visit to our booth.
Please come and enjoy the home show experience. Depending on your location, we will be available to you at a variety of shows in south central Pennsylvania. We welcome your conversations!