Maximize the usable days on your new deck... the sooner you start, the sooner it will be ready for your party.
Your Deck Should Enhance Your Property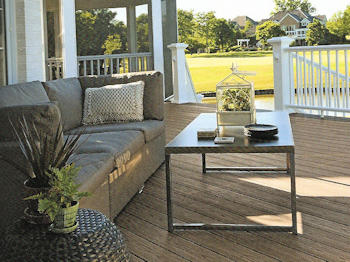 Don't over-improve but don't under-improve your property with your new deck. Likewise, be sure it is not too large or too small in proportion to your yard. Traffic patterns and intended usage will also drive your decision to place your deck. Here are more details and guidelines to help.

What Type of Decking Material?
Basically, there are three ways to go – from PVC to composite to natural wood. All three have unique advantages and disadvantages.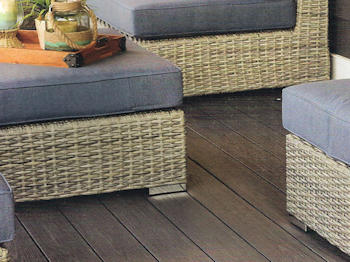 Cellular PVC decking – This high-end option offers a deck with the least amount of maintenance required. It also provides a wide array of colors and designs – even decorative two-tone framing for a very customized appearance. Foot traffic on the deck can cause some scratching, but you won't need staining or sealing for protection; and your decking will be strong and light and will not splinter, rot or crack. A yearly power washing should be all the maintenance needed to keep your cellular PVC deck looking great.
Want more details? Check this out...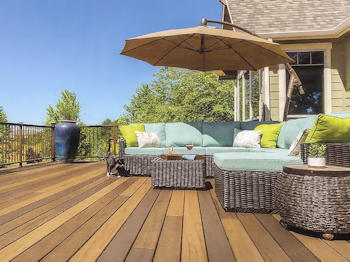 Composite decking – With color and pattern choices similar to Cellular PVC, composite decking includes wood product filler and is somewhat more affordable and only requires periodic cleaning. With this option, you can achieve a real wood look. It is somewhat softer and less scratch-resistant than the higher-end Cellular PVC option, but it is often the go-to choice for a custom, low-maintenance deck option if budget is a factor.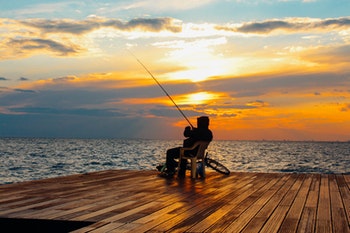 Wood decking – With various choices of wood and many choices of stain and finish available, a wood deck allows for a less expensive but still customized option for your deck. Maintenance of your pressure-treated wood deck is considerable when compared to Cellular PVC or Composite. The first year, you'll want to leave the deck to dry out; and then you'll stain and seal every few years thereafter to stay ahead of the surface wear from foot traffic. Wood decking feels natural to the touch and is somewhat cooler than other options.
After Choosing Deck Boards, Select Your Railings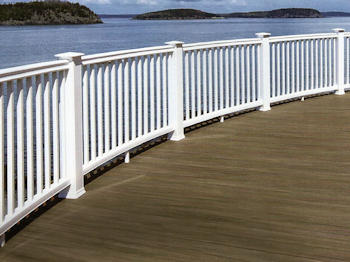 Whether your deck is on one level or several, whether there are stairs or not, your available choices for deck railings are many. Will you stick with the traditional or be creative. Whatever you choose, your railings should complement the style of your house. So take time to select with care.
A Multitude of Accessories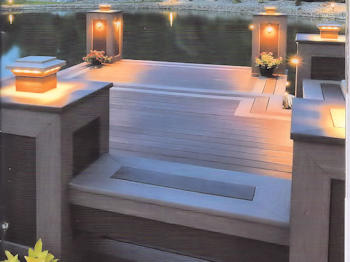 If you'll be doing much entertaining, you might want to add built-in benches. If you're planning to use your deck after dark, it will help to include deck-lighting, and there are many options available.
Unless you are an experienced builder, you will likely have questions as you think through your plan for your deck. You can rely on the crew at Security Fence Company to have answers for you and to help guide you through your planning process so that you avoid costly and time consuming mistakes. Just call us or drop by our office and browse our showroom. We're here to help.
Here at Security Fence Company in Red Lion, PA, our knowledgeable and experienced staff can answer your questions and help you explore your decking options so that you choose just the right type of decking and railings for your property and lifestyle. Why not call or e-mail us at your convenience to discuss how a new deck can improve your property and enhance your lifestyle?
If you prefer, you can visit our showroom in Red Lion, PA so that we can better explain how the decking material of your choice can enhance your home's property value.