When you think of having a deck, it's likely that you first think of summertime relaxing, cooking out and entertaining friends and family. After all, it would expand your outdoor living space. But you might not have considered that it also adds value to your property and boosts your home's saleability.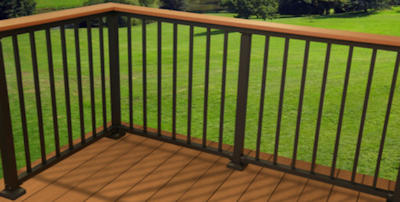 Having the deck of your dreams takes some time for planning and construction. So, if you want to enjoy your new deck by the time spring brings warm weather and blooming flowerbeds, then you'll want to start several months in advance to assess your property for deck construction.
Successfully planning your deck requires that you think first about your yard's layout and how you'll be using the new space. This will help you to decide on the size and features you want or need for your new deck. In addition, you'll need to know about any building restrictions in your area. Then, there's your budget to consider as well.
How can a Decking Contractor Help?
An experienced decking contractor like Security Fence Company can make the job easy by visiting your home, discussing your needs, desires and budget for your new deck, sharing decking and railing options, making recommendations and helping you decide what your new deck project will include. SFC's seasoned representatives can help you to explore the zoning requirements and to assure all the details are covered: obtaining permits, scheduling the project and the crew, delivering all materials, constructing your new deck and leaving your area clean once the project is complete. Then all you have to do is relax and plan your first get-together in your new outdoor space.
Need more details? Check this out…
Have questions or need to discuss your project? Contact our Office…
What if You DIY?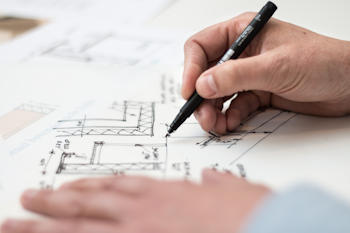 If you'll be building the deck yourself, then it's time to do your research on zoning guidelines and permit requirements, decide on the materials and supplies you'll need, the tools you'll require, and how you'll coordinate deliveries, debris disposal, etc. If you haven't done a project like this before, you might subscribe to make use of online design resources. With that done, pull out your calendar and set aside the construction time needed. For example, building a simple 200-250 sq. ft. deck yourself might typically require a minimum of four weekends – more if you're new to this type of work. Don't forget to allow for weather contingencies along with delivery delays and other obstacles that might arise. Yes, it is a big project and time-consuming too; but perhaps worth it if you have the building expertise, access to the tools and resources, and enough free weekends to make it happen.

Here at Security Fence Company in Red Lion, PA, our knowledgeable and experienced staff can answer your questions and help you explore your decking options so that you choose just the right type of decking and railings for your property and lifestyle. Why not call or e-mail us at your convenience to discuss how a new deck can improve your property and enhance your lifestyle?
If you prefer, you can visit our showroom in Red Lion, PA so that we can better explain how the decking material of your choice can enhance your home's property value.