Have you ever seen a brand new fence that did not look great? Likely you have not.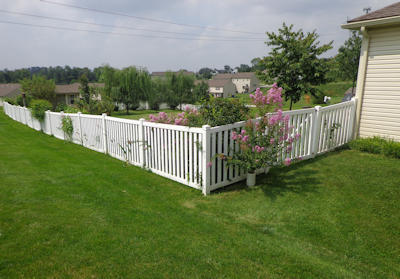 But time always takes its toll on outdoor structures, so taking care of your fence as it ages is important.
If you don't want to be "that house" on the block where the fence becomes a neighborhood blemish that could even drive down property values for you and your neighbors, it's important to be prepared to invest in maintenance.
Even more important is making the proper decisions about fencing material before your fence is built. Be sure the fence type you choose is both affordable and of a type that you will be able to care for as time goes on.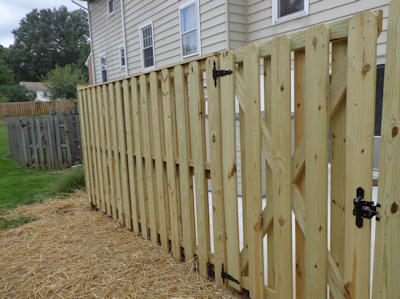 Be mindful that a wooden fence, while very appealing, is likely to cost much more to maintain in the long run. If time and cost of maintenance is an issue for you, then exploring PVC/vinyl fencing could be a more prudent solution. You might find that PVC/vinyl can offer just as much curb appeal as wood.
Regardless of the issues involved, having a fencing expert on your side as you choose your fence can be extremely helpful. Here at Security Fence Company, our staff can help you sort out your options based on your needs so that you will ultimately have just the right fence that will make your home a standout in your neighborhood.
Why not contact us to discuss your fencing needs and get a free quote? We're ready to answer all your questions and work with you to arrive at the perfect plan. If you prefer, you can visit our showroom in Red Lion, PA for a more hands-on look at our many fencing options.