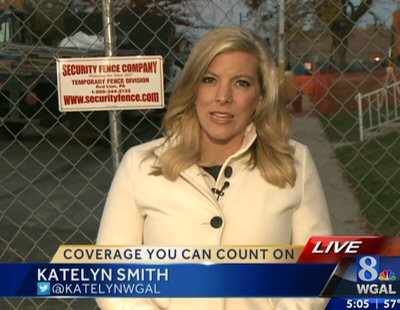 Many of you may have seen the story on the local news recently about the sinkhole in Ephrata. Security Fence Company's Temporary Fence Division was called upon to secure the area to protect lives and property. Within twelve hours of the request, our management and crews had delivered and installed over 600 linear feet of 6' high temporary chain link fence which will stand guard 24/7 until repairs can be made.
Since 1972, Security Fence Company has responded to private, public, government, business and institutional customers with this type of outstanding service. We are proud to be a part of Central Pennsylvania's community and are always pleased to serve. Contact us when you find yourself in need of perimeter security access controls, surveillance cameras, temporary and permanent fence of all types, decks, railings or flagpoles. Our service, pricing and professionalism are unmatched in the industry.
These informative articles (blogs) were written and prepared by SFC's President and COO, Tom Harbaugh. Tom has over 45 years of construction experience in fence, deck, railing, access control, and sunroom additions. He is responsible for the birth of all of these products and divisions at SFC, and his hands-on experience is invaluable to those looking to expand the comfort and security of their home and business.
---