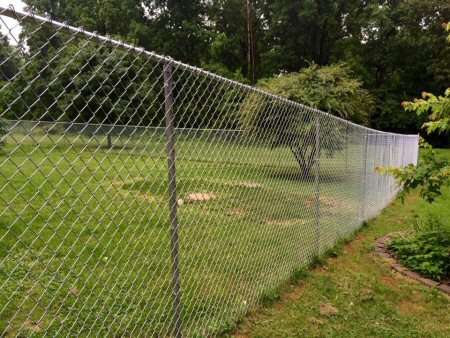 Since 1972, Security Fence Company has distributed and installed chain link fencing. That's a lot of years of perimeter security and peace of mind for our residential, commercial and industrial customers.
Chain link fencing offers a unique set of features that make it very desirable. Although it does not offer the privacy of some other fencing types, it allows for low maintenance and maximum security at a very affordable price. When properly installed, chain link fence will literally last a lifetime.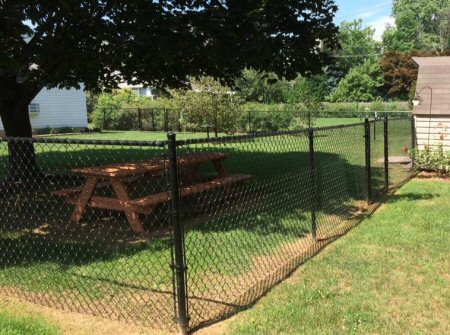 Our decades of experience has seen changes to the colors and coatings available for chain link fence, but the basic design is the same now as it was years ago. Most colored chain link fence framework is now polyester coated and available in black, forest green, olive green, chocolate brown and even white. The fabric is color matched by the use of vinyl coating to allow for flexibility when stretching the wire. Naturally all metals are either aluminum or galvanized steel before the colors are applied to prohibit rust and weather deterioration.
The addition of automatic closing gates and child resistant latches keeps chain link fence in the number one position as the perfect enclosure for pets, children, pools and yards.
Here at Security Fence Company in Red Lion, PA, our knowledgeable and experienced staff can answer your questions and help you explore your fencing options so that you choose just the right type of fence for your property and lifestyle. Why not call or e-mail us at your convenience to discuss how fencing can improve your property and enhance your lifestyle?
If you prefer, you can visit our showroom in Red Lion, PA so that we can better explain how the fencing material of your choice can enhance your home's security and property value.